2 tags
2 tags
2 tags
3 tags
A new window for personal projects
So, I decided to get back on tumblr and reactivate Movimentos with drawings, calligraphy and musings. Trees (graphite wash on paper), 2013
"[T]he Death Star requires .03% of the GDP of each... →
motherjones: Most excellent article on our site today, vol. 1: "The Death Star is a Surprisingly Cost-Effective Weapons System," by Kevin Drum. Don't get any ideas, Gingrich.
Oh, I was looking for the light saber… BBC News - Real-life Jedi: Pushing the limits of mind control http://t.co/tWa8H3aD
RT @TheNewDeal: We Don't Want Welfare, We Want Jobs. We Don't Hate Business, We Want Fairness. We Don't Want Handouts, We Want Justice. #OWS
Video: Uma versão fascinante de uma das músicas populares mais emblemáticas das Beiras - Senhora do Almurtão http://t.co/B8zQAcpW
3 tags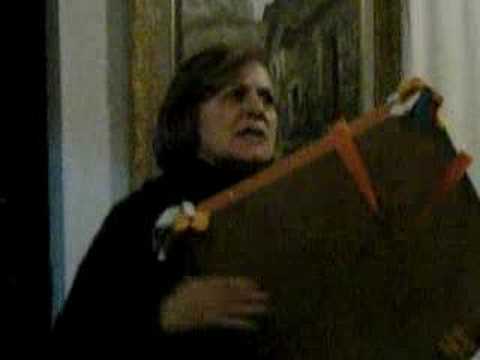 1 tag
5 tags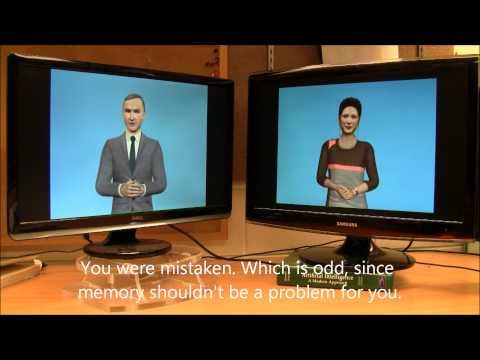 Why Bother with Marshall McLuhan? » The New... →
In these circumstances, with so many ways to go wrong, I am tempted to suggest that McLuhan now be ignored — to argue that his greatest long-term value has been his ability to provoke people who are, if not simply smarter than he was, then more patient, methodical, and scholarly. McLuhan's attempts to account for the general landscape of media are fragmentary and inconsistent; those of his...
"The Anatomy of Influence": Six Questions for... →
If we are a democracy, what are we to make of the palpable elements of plutocracy, oligarchy, and mounting theocracy that rule our state? — From The Anatomy of Influence: Literature as a Way of Life.
3 tags
RT @Society: Unnatural Selection: Choosing Boys Over Girls, and the Consequences of a World Full of Men - by Mara Hvistendahl. http://am …
1 tag
5 tags
It Takes a Global Village: Distributed Cognition...
(The abstract of the paper I presented two weeks ago at the McLuhan Galaxy Conference in Barcelona) By applying McLuhan's "Global Village" and "Collective Unconscious" metaphors to computer-mediated communication and online social applications, this paper analyses some of the challenges and opportunities of teaching "digital natives" in connected classrooms, in order to illustrate changes...
2 tags
RT @guardiantech: Why is Hillary Clinton so interested in cyber-attacks on Google? | Jeffrey Carr http://bit.ly/lcVkIn
3 tags
1 tag
RT @nonfiction_book: Heidegger: The Introduction of Nazism into Philosophy in Light of the Unpublished Seminars of 1933-19… - Emmanuel F …
"Enjoy yourself. The great American philosopher Jerry Fodor [see reviews], who..."
– How To Be A Philosopher | Philosophy Now (via wildcat2030)
RT @NatureNews: CO2 emissions climb to all-time high http://goo.gl/fb/nOupv
1 tag
5 WAYS I AM MY WORST ENEMY - 5
"Let me guess - it's bad". Or: the pessimistic realism that keeps you prepared. Then again, maybe not.
RT @nonfiction_book: Chronology of Organized Crime Worldwide, 6000 B.C.E. to 2010 - Michael Newton - Mcfarland & Co Inc Pub. http://amzn …
RT @portugaluncut: Boaventura Sousa Santos na #acampadalisboa dia 27 (sexta-feora), às 21h. #uncut
We have no garanties that digital formats will be preserved and accessible in the future. Noci. #mcluhanBCN11 piscitelli now
I. Tubella: In today's context it is easy to find links to McLuhan's thought #mcluhanBCN11
#mcluhanBCN11 Hayao Miyazaki's features prominently in U. Heise's presentation about animation. Which is perfect :)
How social influence can undermine the wisdom of crowd effect http://me.lt/1g0PC
1 tag
5 WAYS I AM MY WORST ENEMY - 4
Write to my heart's content. Then erase, edit, curse, yield.
I'll start packing… Exoplanet near Gliese 581 star 'could host life' - http://bbc.in/k2p2eP
5 WAYS I AM MY WORST ENEMY - 3
I never really believed in multitasking. Procrastination by any other name…
I see it
There is love again. It does not scream from rooftops: it hides amid the trees of the remaining forests of the land, like a faun or a dryad, fearful of a world of disbelievers. It does not breathe the same air for two days: it renews itself in each barely uttered word. It does not spark blindingly: it glows in your eyes.  I see it. I would not dare to touch, if I could. I have grown weary of my...
2 tags
5 ways I am my worst enemy - 2
I often forget to look around the task at hand to clear my mind. So the task at hand is always at the brink of driving me mad.
2 tags
5 ways I am my worst enemy - I
I dwell far too much on statistically improbable effects of my own actions and/or words.
Watch
Armor in HBO's Game of Thrones, based in George R. R. Martin's A Song of Ice and Fire (via Game of Thrones: News - Artisans: Simon Brindle on Armor)
The general lines of the plan are now public. Cybersecurity Progress after President Obama's Address http://t.co/pnIxVxT
RT @citizenlab: Can we tell the difference between cyber-criminals and state-sponsored spying? http://bit.ly/ktiSRX